---
Advanced IBM i server and application event monitoring
ACO MONITOR™ is a complete systems management solution for your Power System running IBM i.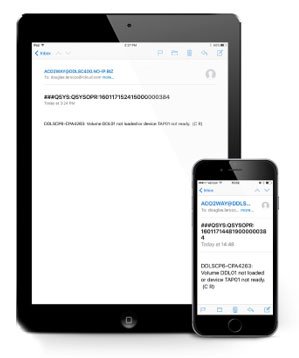 MANAGES the complexities of today's operating systems, applications and networks 24/7
LEVERAGES advanced two-way technology to alert and remotely respond to critical events
ASSISTS with security and audit compliance
ACO MONITOR™ is PROVEN technology and is capable of processing thousands of mission-critical events daily. The software is preconfigured, easy to install, scalable, and improves data center and staff efficiency.
---
Scalable IBM i solutions for the enterprise
ACO ENTERPRISE™ leverages the advanced monitoring features of ACO MONITOR™ and extends these capabilities to your enterprise.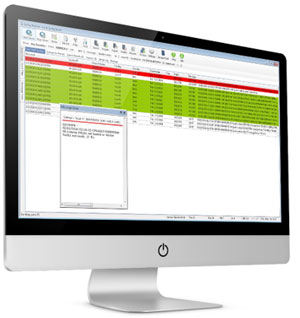 ENSURES "end-to-end" problem resolution
PERFORMS smart event filtering and command-and-control functions
AUTOMATES system health-check and internal maintenance routines
ACO ENTERPRISE™'s agents/probes work in conjunction with your enterprise monitoring system and facilitate automated operations functions on all connected IBM i systems.


Learn more about ACO ENTERPRISE™
Need more information?
Our sales professionals are ready to answer your questions, perform a live demo, or provide a quote.
---
What our customers are saying
"We've been using ACO MONITOR™ since its inception. ACO MONITOR™ dramatically reduces the amount of attention needed to manage our systems and provides peace of mind that I will find out about important issues when I need to."
Joe, Hatco Corporation
"Simply put, ACO MONITOR™ has helped us improve our response time. Like most companies, resources are limited and we don't have dedicated operators. Since implementing ACO MONITOR™, we're able to leverage our IT staff and resolve issues very quickly – ACO MONITOR is very cost effective for us!"
Laura, ECHO Incorporated
"The software was easy to install, pre-configured, and your support is the best. With your assistance, we had the whole thing working on our system in less than 20 minutes…AMAZING!"
Terry, CBS, Inc.
"ACO MONITOR™ paid for itself almost immediately. Shortly after installing the product we were notified of a critical disk failure and we were able to react without the system going down. This is a great product!"
Steve, Laurel Machine & Foundry
"Our data center runs much more efficiently now that ACO MONITOR™ is managing our systems. Application up-time has greatly improved and our support personnel are way less stressed."
Robert, Sanderson Farms
"The automation script your technical support team wrote for us is exactly what we need. You've definitely helped us out tremendously and that is something I haven't had the luxury to say about many technical support groups these days. So you definitely have a happy customer here."
Tony, Marley/Weil-McLain
---
DDL Systems
Since 1986 DDL Systems has been committed to developing software solutions that increase the efficiency, reliability, and productivity of the data center. We are a leading global provider of IBM i systems management products that help our customers achieve these goals.
DDL Systems is focused on continuous improvement, standards, and building strategic alliances with industry leaders in the fields of systems management, automated operations, and mobile computing. We will continue to take advantage of new technologies offered by these providers and to develop robust (but cost effective) solutions that create a competitive advantage for our customers.